STUDENT SHOWCASE FOR TOURISM SECTOR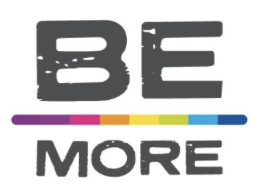 Estimated Reading Time:
3
minutes
'Visitor Economy Week' is back for its fifth year – showing college students the many options for a fulfilling career in the tourism industry.
Running from the 3-6 February, the week aims to also raise the profile of the sector as a progressive career choice. Over 50 events will showcase what life can be like working in hospitality, retail, tourism or travel.
Launched in 2015 by the Growth Platform Visitor Economy Team and the further education college and skills providers across the city region, this year's week is sponsored by Apprenticeship Support by Be-More. Apprenticeship Support by Be-More focusses on promoting and celebrating all things Apprenticeships in the Liverpool City Region. Working closely with schools, colleges, residents and parents and, with the support from our ever-growing Apprentice Ambassador Network, Apprenticeship Support by Be-More will raise the profile of Apprenticeships as valuable career options through the delivery of a range of skills shows and promotional events such as Visitor Economy Week.
The colleges and local employers taking part include Riverside College, Hugh Baird College, St Helens College, Knowsley Community College, Southport College, Wirral Met College and The City of Liverpool College.
Events across the week include masterclasses in artisan bread making, butchery, afternoon tea, cocktails and barista training. Other subjects covered are – hair and beauty, fine dining, molecular gastronomy and hotel management. Paul Askew and colleagues from The Art School Restaurant will be demonstrating their skills. There are also talks and tours about the running of a hotel, HR skills in the hospitality industry, air traffic control plus an introduction to the travel industry – using a mock aircraft.
Peter Sandman, Head of Visitor Economy at Growth Platform said: "Now in its fifth year, this week has proved hugely beneficial to students across the city region. It offers a clear demonstration of the wide range of roles right across the tourism sector, alongside practical career advice.
"The local visitor economy is now worth over £4.9bn annually and supports over 57,000 jobs. As these figures continue to rise, so does improved job availability and variety. We hope even more students than ever before will benefit from this week to enable them to start pursuing a rewarding career."
On behalf of Apprenticeship Support by Be-More, Siobhan Saunders said: "We are delighted to be once again sponsoring the Liverpool City Region Visitor Economy Week.  Apprenticeships are an excellent route into the tourism industry and we have many examples of our residents starting their careers as apprentices and progressing through to a range of exciting and rewarding roles in the industry. Apprenticeship Support by Be-More will be promoting the fabulous variety of activities being delivered this week and we look forward to continuing our partnership with our further education and skills providers in the Liverpool City Region".
For more details and a full list of events, please go to www.growthplatform.org/visitor-economy-week/