THE NEW PROFESSIONAL SECURITY OPERATIVE APPRENTICESHIP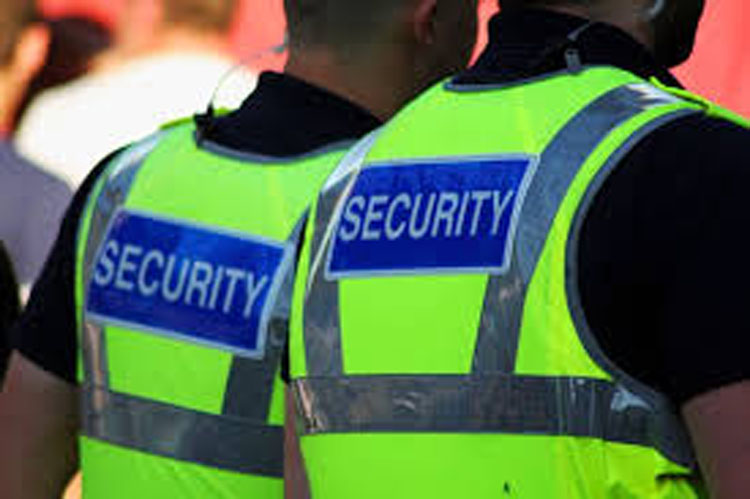 October 11, 2023
Add to Bookmarks
If you've ever thought of being a security guard then you should take a look at a new apprenticeship that has been created…
Estimated Reading Time:
4
minutes
If you've ever thought of being a security guard then you should take a look at a new apprenticeship that has been created.
It's been developed by The Security Industry Authority (SIA) in collaboration with a wide range of companies in the industry.
Security is important and Security guards can be found protecting many different things from commercial buildings to events and venues, valuable items in being transported and even schools and hospitals.
Security guards are often the first line first line of defence for any organisation protecting themselves against activities that threaten their employees and their business.
As a professional security guard, you'll find yourself monitoring assigned areas to act as a deterrent. You'll respond to alarms, incidents and emergencies and identify suspicious items, people, or vehicles. Often you'll conduct regular and random searches, recording information and producing reports.
If you are working in the events sector you'll be responsible for people's safety including large groups or crowds.
You'll be trained to identify potential security risks and act upon them. This includes: searching; scanning; screening; crowd management; conflict management; patrolling and emergency procedures on the ground.
Security Guards transporting cash and valuables use specially adapted vehicles and equipment. You'll be trained to use protective secured boxes, personal protective equipment and communication systems.
You'll also be trained on how to protect premises.
This involves conducting property inspections, locking and unlocking premises and responding to alarms. Some organisations have security control rooms. The apprenticeship will train you how to operate security monitoring equipment and co-ordinate a response to a security issue on site.
As a security guard, you'll find yourself on the front line working with a variety of people from the general public to the emergency services.
You'll be an ambassador for not only the security profession, but the organisation you'll work for. So, the organisations that will employ and train you are looking for integrity and honesty. They want people who are professional, courteous, calm, empathetic, who can deliver a high standard of customer service.
This new apprenticeship will train you to be a Security Guard over the course of 12 months. It's called a Level 2 Professional Security Operative Apprenticeship and has just been approved by the government as a career path for people wanting to join the private security industry and for people wanting to progress in the industry.
The creation of this apprenticeship has been led by The Security Industry Authority (SIA), the organisation responsible for regulating the private security industry in the United Kingdom.
They have worked with organisations across the industry for three years to develop it, so it trains people with the skills needed by the industry. This includes professional training in core security skills, and also allows you to choose a specialism. These are: Operational Security Operative; Cash and Valuables in Transit; Mobile Security Patrol; Security Control Room Operative.
Mark Williams, Security Operations Manager, Parliamentary Security Department, and Chair of the industry group responsible for developing the apprenticeship, said "I am really pleased that the hard work of employers and others has paid off. This is a major step forward for the industry. This apprenticeship will address some of the workforce issues that we have, by helping to attract new talent to the industry, as well as retaining and developing existing staff. I am extremely proud of the hard work, tenacity and collaboration shown by the group to achieve this step forward to help professionalise the industry."
Heather Baily QPM, Chair of the SIA, added, "We are really pleased to have supported the group to achieve this outcome. It is another great example of the progress that can be made when industry collaborates on skills issues with our support and hopefully a further step along the way of making the private security industry a career of choice."
If you are thinking about becoming a security guard or want to advance your career in the security industry then take a look at the new Professional Security Operative Apprenticeship.