LATEST APPRENTICESHIP STANDARD: SURFACE FINISHER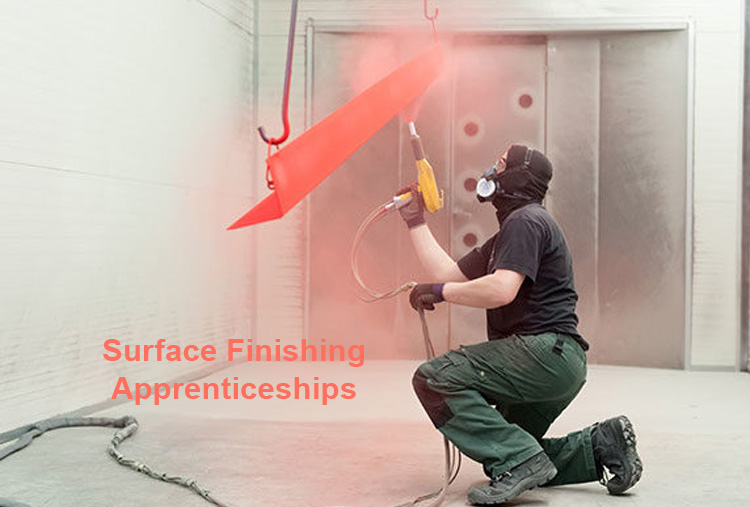 July 4, 2023
Add to Bookmarks
This new standard sets out the training programme for an apprentice to become a qualified professional that finishes a wide variety of products…
Estimated Reading Time:
3
minutes
One of the latest apprentice standards is Surface Finisher. This standard sets out the training programme for an apprentice to become a qualified professional that finishes a wide variety of products.
The training covers core skills needed to finish products and offers specialisms in one of three different options. We take a closer look at this exciting profession and the apprenticeship standard that will develop the skills you need.
Surface Finishers work in a wide range of businesses from small companies to multinationals. Three sectors require the most surface finishers. These are automotive, aviation and marine. If you would like to work on cars, aircraft or boats this could be the profession for you. Surface finishers are used by supercar manufacturers and motor sport specialists. In the marine world, every craft from superyachts to narrowboats need surface finishers. Think private aircraft through to military jet manufacturers and commercial airlines when it comes to aviation.
So what does a surface finisher do?
Surface finishers work on a range of materials from wood to metal and fibreglass. They preparing the surface of these materials and apply suitable coatings that will improve the materials properties. For example they may use a coating that makes a surface slippery. These could be engine components to prevent wear and tear or improve efficiency. They could be coatings that prevent marine fouling or corrosion. They may be different types of paints to protect body work.
The apprenticeship standard covers the training you need to use specialist equipment, techniques and coating products. This includes spray coatings, hand painting, varnish and French polish. You'll learn how to identify paint defects and correct them. You'll be trained to carry out performance testing and quality assurance using sophisticated inspection equipment. The training will also include carrying out maintenance activities on facilities and equipment. It'll show you how to complete important documentation on the products applied and the properties they bring.
During your working day you'll be part of a team that will include production staff, quality assurance staff and specialist trades such as engineers, boat builders, riggers, carpenters, welders and electricians. You'll also liaise with other departments regularly. These will be sales, health and safety, human resources, audit and training. You'll also be talking with external technical paint representatives, contractors, customers and suppliers.
You'll find yourself working in paint preparation workshops, finishing spray booths and tented areas. You'll also be lucky enough to be working inside large boats, aircraft and at motor sport venues. Where ever you are working or on what product you'll be responsible for making sure the coating is applied effectively and brings the required performance characteristics to the material you have coated. It needs you to have attention to detail as often the coating will be relied upon heavily. In automotive, aviation and marine environments products are often highly regulated and your coating expertise will need to meet these regulations.
What qualifications will you need to be a Surface Finisher?
You'll need level 2 English and maths, but you don't have to have these when you start. You will need them before you have finished the apprenticeship to qualify. Once you have qualified you can become a Marine Technician (MarTech) associate member of the Institute for Marine Engineering Science and Technology (IMarEST).