THE UK NEEDS HEAT PUMP INSTALLERS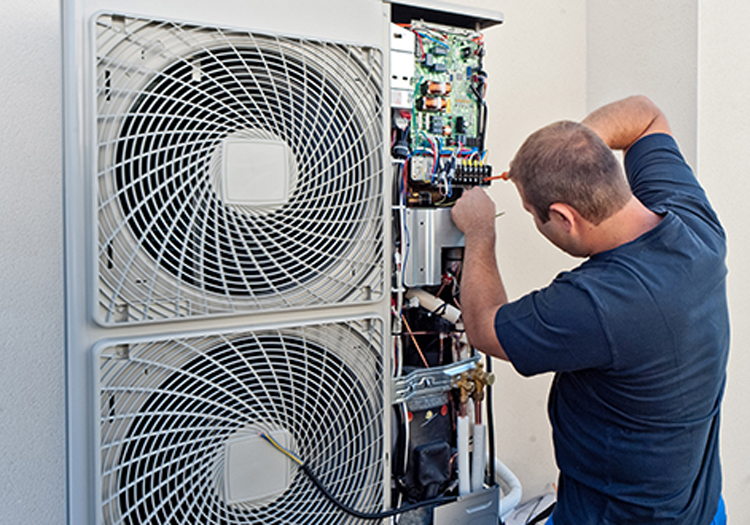 September 28, 2023
Add to Bookmarks
Heat pumps will become the new way of heating houses and heat pump Installers will be in demand…
Estimated Reading Time:
3
minutes
Climate change is big news. Just this Summer there have been widespread reports of ice caps melting, ocean current flows changing, fires and floods.
The need to reduce climate change is high on the government agenda.
Net zero targets aim to reduce carbon dioxide emissions that are one of the significant contributors to climate change. Heat pumps will become the new way of heating houses and heat pump Installers will be in demand.
Homes are responsible for around 16% of greenhouse gas emissions. These are the gases that damage the ozone layer around the planet and contribute to global warming, the cause of climate change. A major part of greenhouse gas emissions comes from burning fossil fuels to keep warm in winter. In most homes when you turn on your central heating a gas fired boiler kicks into action. It burns natural gas to heat hot water. Natural gas is methane, a fossil fuel.
Houses of the future will not be using this technology.
The government want new home to have electrified heating. In fact you won't be able to buy a gas boiler after the next 12 years. So what will replace them? There are immersion boilers, electric fires, fan heaters and infra-red radiators but, at present, the front runner in the race for electrified heating is the heat pump. This is because they are very efficient. For every unit of heat you put in you get three units out. They may coast more, but they are worth it. The government has a target of 600,000 new heat pump installations every year by 2028. This is ambitious and at the moment it only makes sense to have heat pumps in new build houses or those that are being completely refurbished. Central heating systems with heat pumps need bigger radiators and houses that are well insulated to work best.
The government are trying to incentivise conversion from gas boilers to heat pumps with grants of £5,000, about half the price of buying one.
This has seen just 60,000 heat pumps installed last year and fewer than 12,000 grants cashed. So, it is likely that there will be a step up in awareness of grants and the benefits of heat pumps in the next few years. The inability to buy a gas boiler post 2035 will also drive a retro fit market in homes.
One of the biggest barriers to reaching government targets will not necessarily be demand for heat pumps, it'll be the capacity to install them. At present there are only 4,000 trained heat pump installers in the UK. By 2028 there will be a need for 33,000.
There are a range of air source and ground Source heat pump installation courses available. They are generally 3 day courses that expect you to have a Level 2/3 SVQ or NVQ in plumbing, heating and ventilation gas or oil. This is a great opportunity to upgrade your skill sets early if you are already a qualified plumber or heating installation specialist. If you are new to the sector or starting your career then it's worth considering qualifying as this is set to be a trade that will be in high demand in the next few years.