WILL YOU STUDY FOR T-LEVELS THIS YEAR?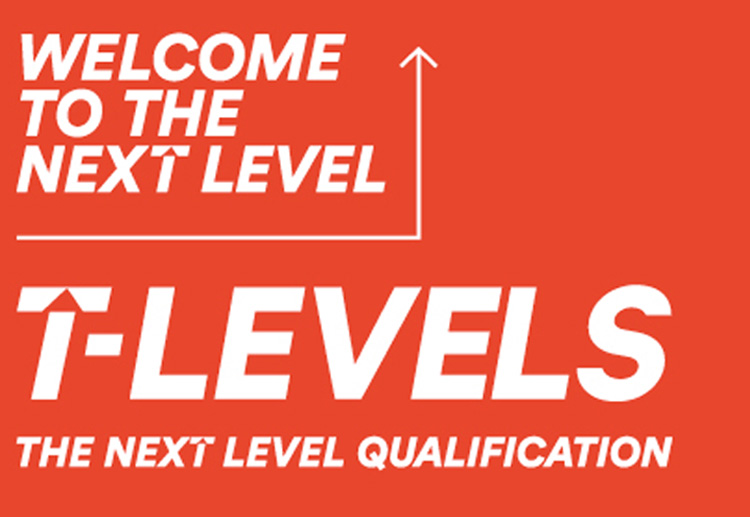 March 29, 2023
Add to Bookmarks
It might just be the right career path for you….
Estimated Reading Time:
4
minutes
In 2020, 1,300 pioneering students decided to study for T-Levels rather than A-levels. A further 5,450 students across the UK decided T-levels were for them in 2021. The numbers of students choosing this option continued to grow in 2023. So, will you study for T-levels in 2023?
What are T-levels? You may have read the previous article we wrote on this subject. If you haven't it's worth a read because it'll tell you which courses you can study across the Liverpool City Region and where. T-levels have been developed as a more practical alternative to A-levels.
It's still early days for T-levels, but they are the qualification of the future, particularly if you want a less academic career path. They are designed to get you into work quicker with more understanding of working life culture. Often graduates emerging from university have great knowledge, but limited experience of applying it within the working environment. Sometimes they do not have direct relevant skills needed by a business. Often, they have no understanding of what it's like to work in a business or company culture. T-levels are designed to give you an understanding, and direct experience, of what a business expects from their future employees.
They are also designed to provide a talent pipeline for the business. How does that work? A T-level incorporates 20% of your study time in a business relevant to the qualification you are studying for. You spend 45 days working in a business. If they like you and you like them you a half way to finding a job. You might say that T-levels are the fast track into a career. In fact, a small percentage of the students who qualified with T-levels went to university. That's because over 50% of them went onto apprenticeships and the rest directly into work. Both of these career routes are paid positions.
T-levels have been backed by hundreds of British businesses who are keen for this qualification to be successful. They have helped design the courses, so they are relevant to their sector, and they know you will be trained with the skills and knowledge they need. In 2023 there will be eleven skills areas you can study T-levels in. They are: Agriculture, Environmental & Animal Care; Business & Administration; Catering & Hospitality; Construction; Creative & Design; Digital; Education & Childcare; Engineering & Manufacturing; Hair & Beauty; Health & Science and Legal, Finance & Accounting.
So, if you are looking for a practical fast track route into a business, I suggest you explore this option. Once you have your GCSEs you may need to explore colleges because, at present, there are less than 10 schools in the country offering T-Level course according to the Department for Education.
You may be less inclined to study for a T-level if you are looking for a traditional academic education. A T-level is equivalent to 3 A-Levels and a starred distinction and is worth the equivalent of three A*s at A-level. However, T-levels are considered by some of the top universities to be technical qualifications. So, if you are set on going to Oxford or Cambridge, take this career option off your list as they will not accept them as qualifications that meet their entry requirements. The University of Oxford said T-levels alone were "unlikely to satisfy the requirements for entry, as they are technical qualifications, while all degree courses at Oxford are highly academic." Cambridge University said the three initial T-level subjects "would not be a natural fit" with any of their degrees.
However, not all universities have adopted this stance. In fact 14 universities in the elite Russell Group are accepting T-levels. The Department for Education has urged universities to provide transparent information about their entry requirements and is expecting the number of universities to accept T-levels to grow. They have produced a list of universities accepting T-levels currently. The list has 131 Universities including Liverpool Hope University and Liverpool John Moores University. This is good news as there are 140 Universities in the UK. Unfortunately, the list does not include details of the courses that you can study with T-levels. You need to head to UCAS' preferred higher education provider's website to check out what you should study if you plan to head for university.
Before you begin to think about A-levels, take a moment to explore T-levels, particularly if you are less academically orientated and want to get to work quicker. It might just be the right career path for you.
https://www.gov.uk/government/publications/t-level-resources-for-universities/providers-that-have-confirmed-t-levels-suitable-for-entry-on-one-course
https://www.ucas.com/undergraduate/what-and-where-study/ucas-undergraduate-entry-requirements