May the course be with you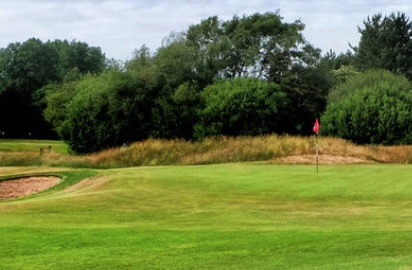 Estimated Reading Time:
3
minutes
Golf is a popular sport across the world. The sport is growing and attracting a younger interest day by day. We have talented Olympians including Charlie Hull and Justin Rose. Thirty year old Tommy Fleetwood, born in Southport is on the professional tour and earns very good money playing the game.
Tommy is not Liverpool's only golfing claim to fame. For the uninitiated Liverpool City Region offers a world class destination for golfers. Within its boundaries sits England's Golf Coast, home to 12 of the finest golf courses in Britain. With no less than seven courses in the 'Top 100 Courses of the UK & Ireland', the concentration of championship golf available is unparalleled.
There are a wide variety of careers in the golf industry that will make you a good living without having to lift a golf club. Unlike other sports, such as football, golfers can play the very courses their golfing heroes have trod.
Keeping a golf course in tip top condition is all part of making it an attractive venue for golfers. Growing its reputation to attract major tournaments and consequently golfing fans takes time, effort and skill.  Who leads this activity? A Golf Course Manager. There are a lot of golf courses out there too. There are nearly two thousand in England, over 500 in Scotland and more than 100 in Wales.
An apprenticeship to be a Golf Course Manager takes 36 months. You will need GCSE grades A*-C / 9-4 in English and Maths or equivalent before starting this apprenticeship. You may also be asked to begin with a Level 2 apprenticeship in Greenkeeping and have some supervisory experience. During your apprenticeship you'll develop excellent management skills as well as a high level of technical, agronomic and mechanical knowledge. As a Golf Course Manager you'll be responsible for the management of the golf course, resources and staff. You'll plan and implement maintenance schedules for the golf course and equipment. You'll also be responsible for the allocation of work, recruiting staff to the Greenkeeping team and will implement human resource polices. Importantly, your job to oversee the production of a quality course that is both a challenging and enjoyable experience for golfers.
At the start of the apprenticeship you'll be registered with British & International Golf Greenkeepers Association (BIGGA), the Professional Body for Greenkeepers. When you've completed your apprenticeship you'll become a full member of BIGGA and gain BIGGA Accreditation. The skills gained are very transferable, so there are opportunities to travel the world and work for prestigious clubs. There are also opportunities to progress to become a Golf Club Manager, Estates Manager or Director of Golf.
If you would like to know more about apprenticeship opportunities then visit the Be More Website and talk to the Apprenticeship Support Team who can provide impartial advice on the golfing industry and how to obtain apprenticeships in it.