APPRENTICESHIP STANDARD HELPS TRAIN PEOPLE DIGITALLY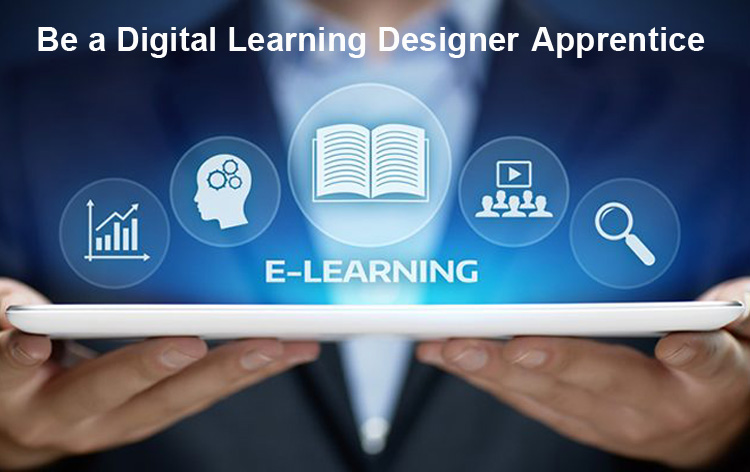 September 7, 2023
Add to Bookmarks
Technology, viral pandemics and economics have been responsible for a significant change in the way people learn and develop new skills…
Estimated Reading Time:
3
minutes
Technology, viral pandemics and economics have been responsible for a significant change in the way people learn and develop new skills.
Universities and colleges are using blended learning to educate their students. We take a look at the latest apprenticeship standard for training Digital Learning Designers.
Blended learning is becoming mainstream in how universities, colleges and businesses train people.
Students no longer need to sit in a classroom or lecture theatre, they can learn from the comfort of their own home using their computer, laptop or tablet. This is the future of education. It's likely to become more advanced as technology begins to deliver augmented reality and virtual reality into the home through wearable technology and lower cost headsets. So, blended learning combines delivering learning through traditional lectures and practical demonstrations with electronic delivery through platforms like Teams and Zoom.
There is a growing need for people who can develop and deliver blended learning programmes.
It's a job for the future and the latest apprenticeship standard helps build the skills required for this exciting role. It's not just universities and colleges that employ Digital Learning Designers. Public sector organisations, private companies, in-house and specialist digital learning design studios are just some of the business needing these skills. The sectors these businesses are in very varied too, everything from retail to telecoms. In fact, where there is a need to provide training on products, upskilling staff or providing training services Digital Learning Designers are in demand. They might be called different roles across different businesses, so look out for E-learning Developer, Instructional Designer or Learning Technologist.
When you train to be a Digital Learning Designer you'll become an expert in adult learning, developing specialist skills in educational technology. You'll build online courses, virtual simulations, and interactive multimedia learning materials. This means you'll be working with a wide range of people across different organisations. This begins with clients who will brief you on what they are trying to achieve with the learning programmes you'll design. You'll then need to work with people and organisations who can provide you with the information you'll need to include within your programmes. They could be consultancies or research companies. You'll also need to work with organisations that deliver learning models and frameworks. They will advise on what technologies to use to help deliver your content in the best way to the people you want to train.
Your main role as a Digital Learning Designer is to deliver content to students in the right format digitally.
So, you'll learn how people learn and what technologies are best for the type of student you are trying to train. It'll vary by subject and sector. You'll also learn what is industry best practice and different approaches that have been informed by research. Your training will include how to comply with legal and professional standards as well as how to test and improve the effectiveness of your learning designs. You'll also be shown how to keep up to date as different technologies emerge. This will help you to incorporate them into your learning designs. 
If you are thinking about a career in training people then explore this standard as blended training is the future.