HAVE YOU THOUGHT ABOUT A CAREER IN ADVANCED MANUFACTURING?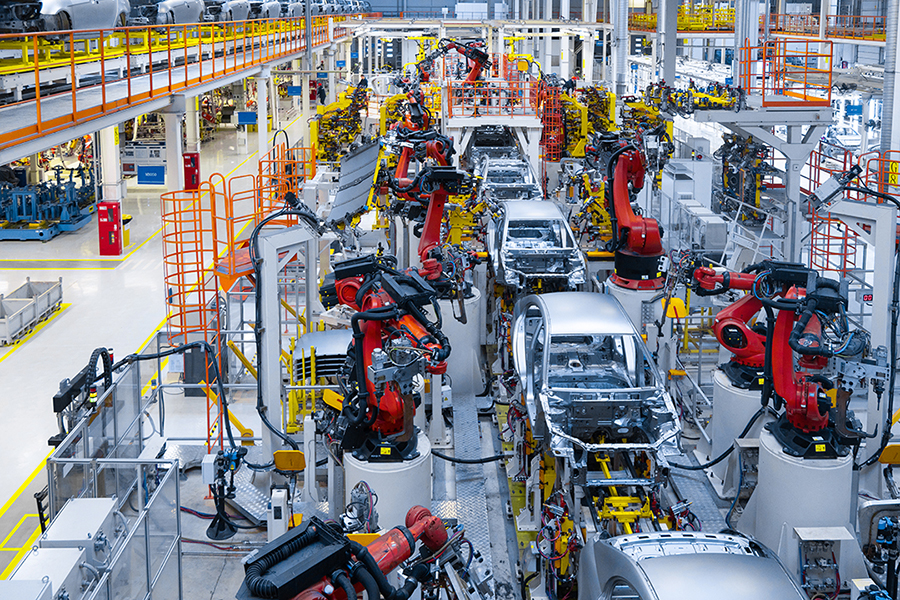 Estimated Reading Time:
4
minutes
When you ask most people what Liverpool is most famous for producing they probably think about music from Atomic Kitten to The Zutons, Frankie goes to Hollywood to the Beatles. You'll find few think about manufacturing.
Did you know that the Liverpool City Region is a hotspot for manufacturing and is a growing part of the local economy? For example it's host to Europe's biggest bio-manufacturing cluster and produces more than 250,000 cars each year. The opportunities for a career in advanced manufacturing are massive, so let's take a look at what's happening across the Liverpool City Region and where to find out more about getting a job in this exciting, vibrant, growing sector.
Liverpool helped to create the infrastructure for the first industrial revolution, with its port, roads and railways at the heart of international trade. Today, the fourth industrial revolution is called advanced manufacturing. It's powered by digital technology. You've guessed it: Liverpool City Region is now leading the way in this field too. There are around 3,000 companies in the region employing over 50,000 people with vast manufacturing expertise. They are applying digital technologies to make products that are greener, more efficient and simply better.
Manufacturing companies across the Liverpool City Region range from the large corporate companies through to small engineering companies and little start-up companies that are just beginning their manufacturing journey. You'll have probably heard of companies like Unilever, Pilkington, Ineos and Astra Zeneca, but there are lots of innovative engineering companies out there too like CNC Robotics and Beverston Engineering.
Why are they here? It's not just history, It's Liverpool City Region's investment in manufacturing to keep it strong and thriving. Companies like LPW who supply high-grade metal powder for additive manufacturing have had help finding sites for their manufacturing base and advice on electronic design. The key to being at the forefront of the fourth industrial revolution is how to combine digital technology to traditional high quality manufacturing transforming it into advanced manufacturing that becomes world beating.
As Liverpool City Region continue to invest in this sector there are great opportunities for careers in combining digital technologies and manufacturing expertise. It's time to think super-computing, robotics, virtual reality, internet of things, sensor technology, big data and science. Did you know that Liverpool has got the largest super-computing facility for industrial applications in Britain? It also has the highest concentration of robotics for materials science in the world.
Every November Digital Manufacturing Week is held at Exhibition Centre Liverpool. It's been running for the last seven years and this year is no exception. Held from 14 to 18th November this year, it's a great opportunity to check out advanced manufacturing across the region and learn more about the opportunities to get involved. The Smart Factory Expo exhibition is packed full of companies that bring digital support to the advanced manufacturing sector.
On the afternoon of 17th November 2022 Smart Factory Expo is dedicated to manufacturers of the future. They are focussed on inspiring the next generation of advanced manufacturing talent. Yes, that could be you. The afternoon will also showcase the digitally-led products and services that will form the future of advanced manufacturing in the UK. The event helps students about to take the first step into their careers to learn more about the rapidly evolving world of manufacturing. You'll get to see innovative products and services at the exhibition including playing Skills Miner and meeting Spot, the robotic dog. More importantly though, there will be a recruitment market place where you can meet and talk to potential employers. There'll also be a host of talks from industry leaders about the advanced manufacturing sector and the benefits of working in it. You can register to attend the event for free and take your first step into learning about the vast opportunities this growth sector has to offer across the Liverpool City Region.